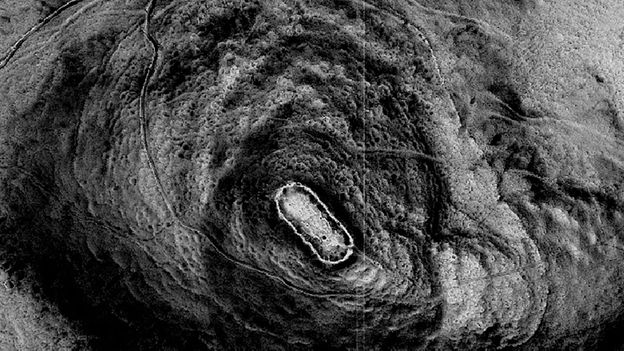 Today, Bodmin Moor in north-eastern Cornwall is one of Britain's most breath-taking wildernesses, where heather-covered high moors pocked by granite outcrops are cut with sharp river gorges and lonely woodlands. It's not a place you would associate with much human activity: the residents that seem most at home here are the area's wild horses. Only a clutch of stone circles and strange rocky formations – their mysterious origins and purposes lost in the mists of time – hint at past human presence.
But archaeological discoveries made this year are transforming perceptions of Bodmin and the neighbouring Tamar Valley as well as its sister wilderness of Dartmoor, Devon. This archaeology, though, hasn't involved the old-fashioned technique of slowly scraping through soil to delve back through the centuries. Today's history-changing discoveries are being made in a very modern way: by laser-scanning.
In the past few months, archaeologists have pored over hi-tech Lidar (Light Detection and Ranging) scans to discover a whole new timeline of human occupation across this landscape, from prehistoric burial mounds to hidden Roman roads and, perhaps most intriguingly, hundreds of previously unsuspected medieval farmsteads and settlements.
http://www.bbc.com/travel/story/2020072 ... ient-sites